My granddaughter Mylah recently turned two.  I try really hard not to be one of those grandparents who spends a lot of money on their grandchildren.  But I do try, at birthdays and Christmas, to find things that they will really like.  For Mylah's birthday I found something that both of us love, and was able to support another Etsy seller as well.
By Maree is an Etsy shop that sells felt board and magnet board sets.  And they are pretty much the cutest things I've ever seen.  Mylah has a magnetic easel that she enjoys, as well as a door in the house that is metal and she plays with magnets on, so I chose the magnet sets.  What a great thing for imaginative play!
Because she loves "Five Little Monkeys Jumping on the Bed," I got this monkey set: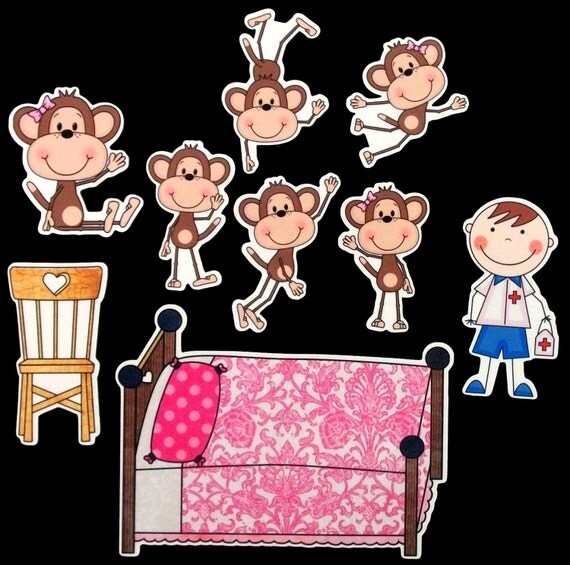 So we have had a great time playing with the monkeys and singing the song.  The pieces are printed on sturdy paper, meticulously cut out, and laminated for additional strength.  They hold up well to sticky little hands.
I also got the Goldilocks and the Three Bears set.  Mylah hadn't heard the story of Goldilocks.  What a great way to introduce the classic to her.  And Laura, her mama, is great at telling the story and manipulating the pieces.  I love to watch  her do it and see Mylah's rapt attention while she does.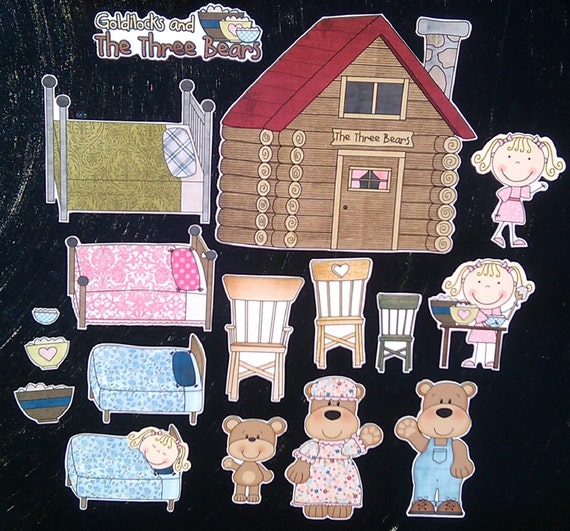 Maree offers all kinds of felt and magnet board sets, from Thanksgiving and Nativity sets to Star Wars and Stone Soup.  I will continue to add to Mylah's collection of these cute cut-outs and enjoy the imaginative play that they inspire!